If you are reading this because you or a loved one is suffering with stomach or intestinal issues, you have come to the right place.

We here at Drummond Chiropractic have decades of experience with conditions like IBS, GERD, ulcers, and more. The gut is involved with more than just digesting, absorbing and voiding our food. It is imperative to our good health.
You may be surprised to learn your GI concerns are more than about what you eat. It may be from a weakened pancreas, or damaged lining of the GI from medications or exposure to toxins, or from an imbalance in your flora. You may need colostrum (which aids healing of the gut), probiotics (which are the good bugs vital to GI and immune health), or a digestive enzyme with your heaviest meal of the day (to aid digestion).
Regardless of the cause of your GI health issues, our goal is to get to the root cause, develop a game plan to get you more regular and feeling great! Bonus: we can bill insurance.
Click Here to schedule with us. We are here to help you.
To learn more, check out my book: "Combat Irritable Bowels"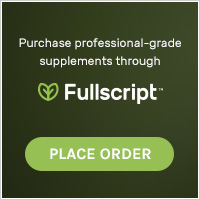 https://us.fullscript.com/welcome/drummond

Click HERE to schedule an appointment. Why wait for relief?

Drummond Chiropractic, LLC
Your Downtown Bloomington Chiropractor
565 North Walnut Street,
Bloomington, IN 47404
(812)336-2423