Joints do not rust with time, the degenerate under aberrant stressors
Once the body starts loosing the battle of more injury than it can heal from, inflammation overwhelms the joint, and arthritis sets in.
To help feed the joints so they are better able to repair themselves from the micro-damages that occur with activities of daily living, try taking Glucosamine Sulfate:
Our blend has glucosamine sulfate, glucosamine chondroitin and MSM. Most joint supplements have glucosamine chondroitin (GC) and not glucosamine sulfate (GS). GS is the most important ingredient for joint health and repair. So if you are taking a glucosamine supplement, make sure it has GS.
What you may not know about arthritis, is that a leaky gut can contribute to arthritic changes. So healing your gut can enable your body to heal your joints. Check out Gastro Health to learn more.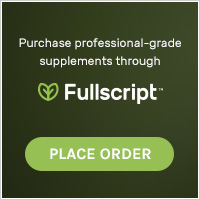 https://us.fullscript.com/welcome/drummond
Drummond Chiropractic, LLC
Your Downtown Bloomington Chiropractor
565 North Walnut Street,
Bloomington, IN 47404
(812)336-2423