Osteoporosis prevention and reversal is possible!
Are you worried about the health of your bones? Worried about developing osteoporosis? Did a DEXA scan reveal you are osteoporotic or have osteopenia? You have come to the right place!
All of our chiropractors are well known for being more than neck and back pain doctors. We will help you create a daily regimen that will improve your not just your bone density, but more importantly, your bone strength.. That is the Drummond Difference.
Osteopenia and osteoporosis IS REVERSIBLE! But not how you may think. If you are taking a Calcium with Vitamin D supplement, it may be hardening your arteries, which can lead to heart attacks, strokes and death! We will explain more further down the page. Typically, we advise our patients with osteoporosis or osteopenia to take MCHC from Metagenics:
Check out Click here to learn more about MCHC from Metagenics
It's available both in our office as well as on Fullscript (a reliable online source of supplements).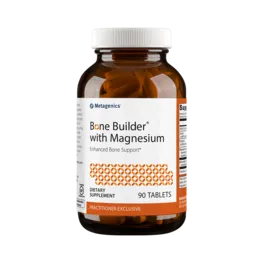 Fullscript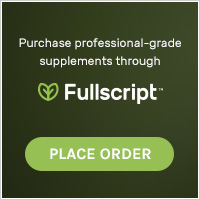 https://us.fullscript.com/welcome/drummond
If you are looking for a personalized regimen for your bone health, we can help!
Click HERE to schedule. Why wait?
Why MCHC? Because it has calcium in the form needed by bones, and other forms of calcium can lead to gall stones and kidney stones.
Vitamin D3 (food based) is essential for calcium absorption (the building block of your bones). If you take a Vitamin D supplement, verify with your health care practitioner that it is not synthetic (Vitamin D2) as that can lead to hardening of the arteries, which can lead to heart attacks, strokes and death.
Magnesium and potassium are also vital in bone health. Magnesium influences Vitamin D absorption and the parathyroid hormone which affects the remodeling of the bone. Potassium influences the acidity (pH) of the body. If our body is too acidic (low pH), the body will release the calcium from the bones to decrease the acidity. If you are deficient in any of these micro-nutrients, the health, density and strength of your bones will be negatively impacted. For healthy strong bones, you need these nutrients!
Watch the video below to learn more about supplements that help with osteopenia, osteoporosis and overall bone health. The video also warns about the hazards of some supplements, especially man made vitamins. If you want healthy strong bones, and prevent or reverse osteoporosis, you need to eat well, sleep well and move well.
Want to learn more about what we can do for you if you are in pain and have osteoporosis? Check out https://drummondchiropractic.c...
Better yet, call us at (812)336-2423
or CLICK HERE to schedule.
We can help!
Drummond Chiropractic, LLC
Your Downtown Bloomington Chiropractor
565 North Walnut Street,
Bloomington, IN 47404
(812)336-2423